About Us
Please feel free to reach out and contact us! We would love to answer any questions and chat with you about our church planting process!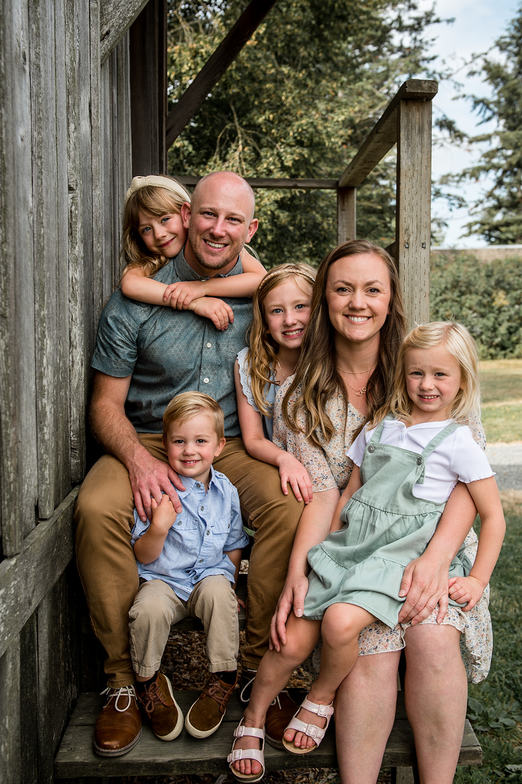 Vince & Jessie
Vince & Jessie Rediger met at Corban University in Salem, OR, and got married in July 2011. We moved to Texas for Vince to attend Dallas Theological Seminary to further prepare for ministry, specifically considering overseas missions. On our move to Texas, we stopped in Salt Lake City, Utah to visit the Mormon Visitor Center. We saw an incredibly religious LDS (Mormon) people, who are living under the crushing weight of trying to earn God's love and forgiveness. A burden was placed on our hearts for a people and culture that had misunderstood who Jesus was and what he accomplished.
Family & Ministry Calling
During our time in Seminary in 2015, God directed our family to Dallas, OR where Vince recently served as the Youth Pastor. We have four children Cora (8), Thea (7), Willa (4), & Leo (2). Over our time at Salt Creek, God reignited the stirring and burden on our hearts for the deep spiritual need and lack of churches/believers in Utah county.
Through a few years of prayer, discernment, conversations with church leaders & friends, vision trips, a mission trip, and a church planter assessment we felt God call us to move to Utah to plant a church. God has used people around us to affirm and encourage us as we enter into this new adventure of following Jesus for the sake of others here in Utah County and beyond.